Small Business Management Software -
Why did you decide to become self-employed?
Did you want to be your own boss?
Were you hoping to spend your days doing something you really enjoy?
Did you want a better work-life balance?

Whatever the reason, we're guessing it wasn't spending your evenings chained to a desk. Sorting through a mountain of paperwork. Or painstakingly inputting scribbled notes to numerous spreadsheets in order to raise a single quote. Likewise, having to sort through receipt, after receipt to ensure your expenses are in order.

However, admin is just something that has to be done, right? It comes with managing your own small business?

Subsequently, yes, but it doesn't have to be so hard!

With small business management software, you'll automate manual, paper-based functions (saving you hours of time). You'll streamline your organisation, administration and communication. To sum up, you'll easily capture your costs and activities.

Still not convinced?

Here are a few more reasons why you should view a small business management software as a key part of your toolkit...
A customer's details on one piece of paper. A last-minute addition to a job on another. A deadline date scribbled on the corner of a receipt. Working this way is neither efficient or effective and could be leading to missed information, lost work and an awful lot of stress!
with small business management software you'll:
Convert paper-based activities into easy-to-use digital processes. Customer contacts, diary details, quotes & estimates, inventory levels, invoices… all controlled electronically and managed from the palm of your hand.
Build A Professional Image
In today's competitive world it's more important than ever to stand out from the crowd. From the very moment they reach out to you customers want a professional service. And, if that's not what you're providing, chances are they'll go elsewhere.
with small business management software you'll:
Communicate effectively, efficiently and quickly. Secondly, by storing key customer details, detailed job information and up-to-date inventory records, all in the same place, you'll raise, maintain & issue detailed quotes, estimates and invoices at the touch of a button. Moreover, Keeping you one step ahead of the competition.
Stop Waiting Around for Payments
"I just love waiting for another invoice to be paid", said no self employed person, ever! But let's be real for a minute... if you spend all week jotting down important costs and activities, on scraps of paper, to then be faced with a Friday night in front of the computer trying to get it into some sensible format, chances are the invoice isn't being sent on time!
with small business management software you'll:
Create invoices from the moment a job is accepted and maintain them as you go. Input costs and activities in real-time. Once the job is complete, review and issue the invoice immediately. Faster invoicing equals faster payment!
Maximise Potential Earnings
Being on top of the small but important details can be a time consuming process. Whether it's changing labour costs, fluctuating supplier prices or hidden expenses, getting them wrong can have a hugely negative impact on the money you make.
with small business management software you'll:
Keep accurate inventory records. Store up-to-date supplier details and pricing structures. Itemise workloads, for detailed quote provisions. All of which will ensure you avoid costly mistakes.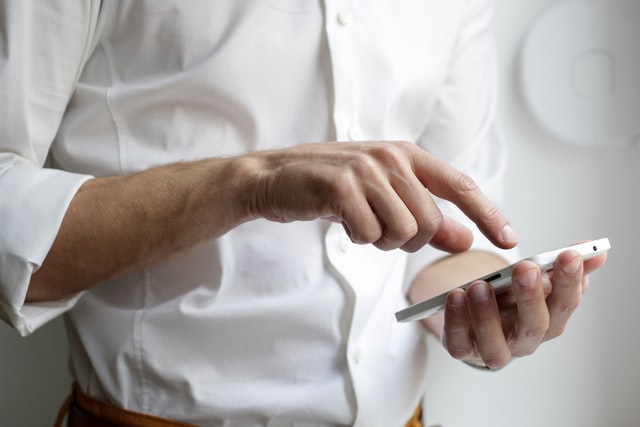 By using small business management software to streamline your organisation, administration and communication activities you'll work more efficiently. Use your time more effectively and be free to focus your attention on securing future business.
In conclusion, do you want to find out for yourself just how the right software will benefit you and your business? Start our 14 Day Free Trial today. No commitment, no cost, no credit card required.