Seeing is believing with jobmate you see your business in real-time, run your business in real-time, and make key decisions with information in real-time. A clear vision of costs, activities and employee activities, on any device at any time on the go or in the office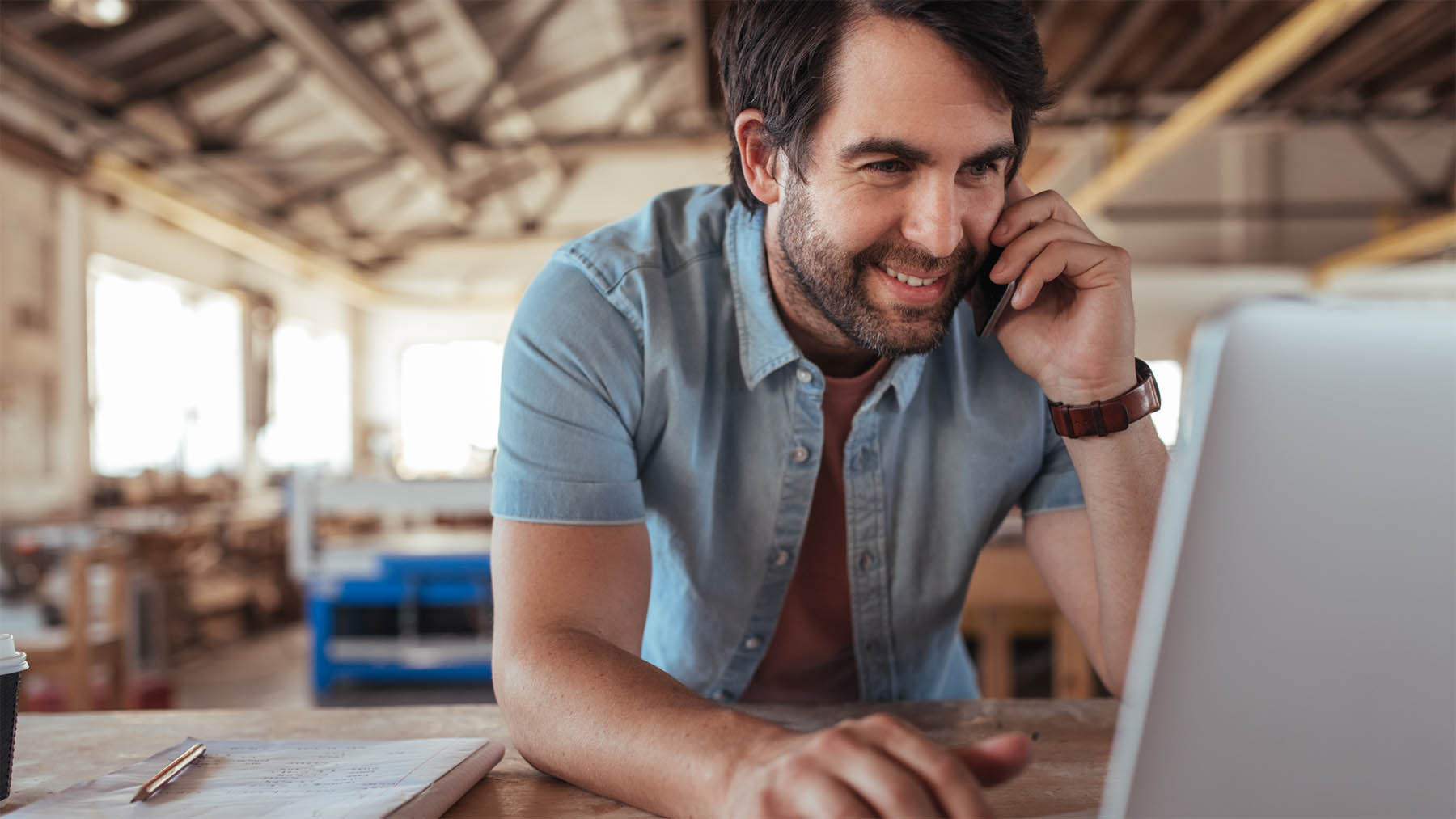 Easily plan jobs, schedule employees, add appointments, travel time, and absence with drag & drop planning. Find last-minute, emergency job slots, by skill set, automatically.
Win more work, impress customers, and improve cashflow by creating professional, detailed quotes and invoices in minutes from wherever you are.
Keep on top of in real time. Simply and easily record the expense, photograph the receipt and allocate to the relevant job so you know exactly what is being spent and where.
Whether you're in the office or on the go, cut down on the amount of time you spend typing in information with predictive text, tap & select functionality and voice to text data entry.
Create a one-time or repeat job from a quote, or directly, and easily manage amendments with working copies. Allocate labour, tasks, & items, and track job progress from start to finish.
Allocate work to your team, manage their schedules and shifts, create timesheets and see everyone's availability. Maintain detailed, secure personnel records and control user access.
Create stock locations, items, multiple part numbers, and pricing. Allocate to supplier profiles and easily send purchase orders. Set up low stock notifications and undertake checks.
Manage multiple subcontractors, tender work, send job information and communicate jobmate-to-jobmate or via email.
CRM
Wherever you are you'll have access to individual customer profiles, detailed quote, job, and invoice history, helping you build loyal customer relationships.
Customer Portal
Communicate with your customers via the jobmate portal. Let them accept, negotiate, or decline work and pay invoices (using STRIPE payment gateway) faster, online.
Check Lists
Create bespoke checklists, on a daily or task basis. Make comments, capture geo-tags and timestamps on job completion before sending to your customer for confirmation.
HSSE
Manage site HSSE, Report Defects, and Manage Assets with jobmate you can manage all your risks and report them as they happen directly to jobmate notifiying managers of incidents, near misses and ongoing potential risks to the business
Locate and Track
With jobmate you can locate customers using "What 3 Words" and choose your preferential routing software from within your personal device, have multiple locations for a customer and track the progress of jobs either by task or by location.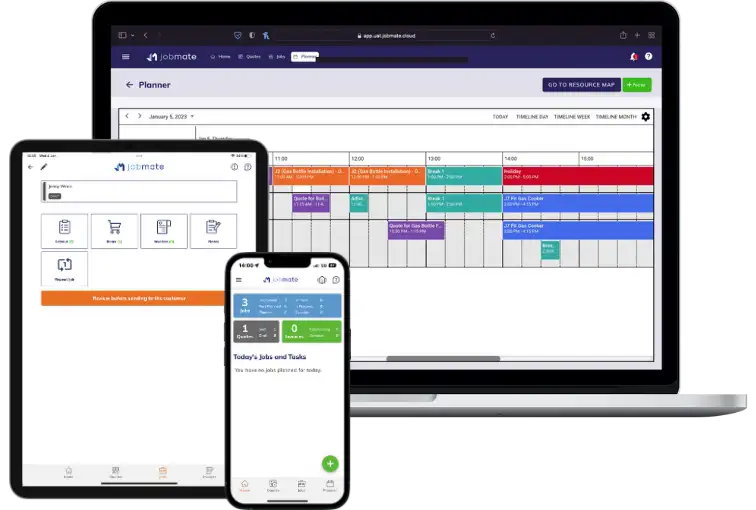 Understand your business performance & ensure consistent visibility of all costs & activities with tailored custom reports, that can easily be imported into your accounts package.
Access knowledge and learning materials, support services, marketplace, exclusive offers and work opportunities through a user only area.
Integrations and Customisation
Integrate with key accounting packages and other business software to easily move information between apps. Bespoke customisation available on request.